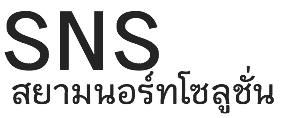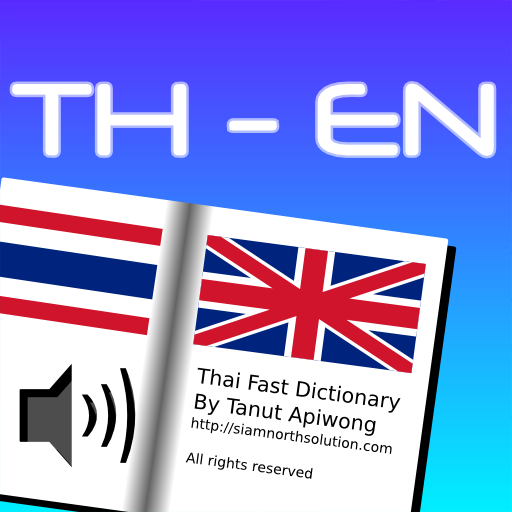 Thai Fast Dictionary
Information
Thai Fast Dictionary aka "Thai Fast Dict" is a popular Thai-English-Thai dictionary application. Currently the application available on iOS, android and Windows Phone platform. The application was designed to meet fast, simple and efficient usability, highly integrated to host operating system. The application bundled with full LEXiTRON database which has more than 80,000 words definition. For whom interested in advertise with Thai Fast Dictionary,
please visit this page.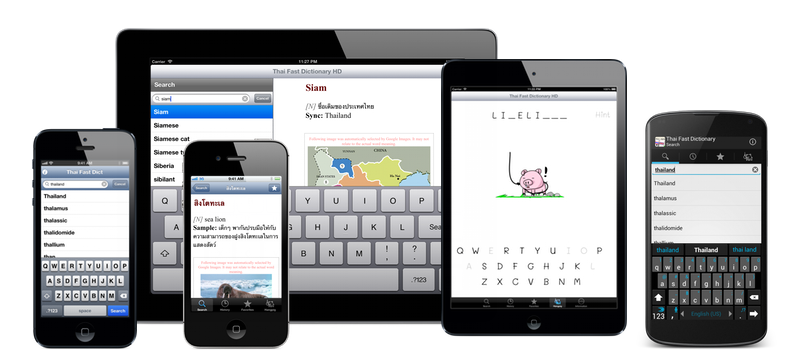 Features
Fast, simple and efficient English-Thai-English dictionary for iOS, Android and Windows Phone platform.
Fine-tuned application performance
Fast searching
View history and favorites
Image meaning from Google Images
Text to Speech for both Thai and English
Hangpig game
We are thank you for using Thai Fast Dictionary. Any comment would be highly appreciated.